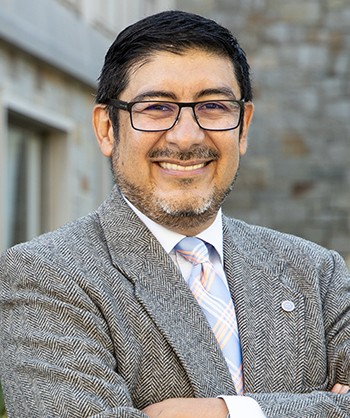 Alejandro Olayao-Méndez, SJ contributed to a 9 July 2020 blog post on bmj.com. >>>
On 20 March 2020, the Trump administration announced that it would be limiting nonessential travel across US land borders [1]. Citing the threat of covid-19, the processing of asylum seekers or those who enter the US without appropriate documentation or authorization would, without delay or legal process, be deported [2]. These policy changes, and subsequent others, have created an acute-on-chronic health crisis amongst asylum seekers and migrants on Mexico's northern border [3].
Consistent with previously unsubstantiated claims that asylum seekers pose a public health threat to the US, the United States government purported that these policies were needed to safeguard Americans from covid-19 [4,5]. Yet at the time of the announcement, there were over 17,000 confirmed cases of covid-19 in the US, compared to only 164 cases in Mexico, and 37 cases reported in Guatemala, El Salvador, and Honduras combined [6,7].
Diamond, M., Novak, C., Testa, L., Olayao-Méndez, A. (2020, July 9). Cross-border implications of the US response to covid-19: an escalating health crisis on Mexico's northern border. TheBJMOpinion. <https://blogs.bmj.com/bmj/2020/07/09/cross-border-implications-of-the-us-response-to-covid-19-an-escalating-health-crisis-on-mexicos-northern-border/>